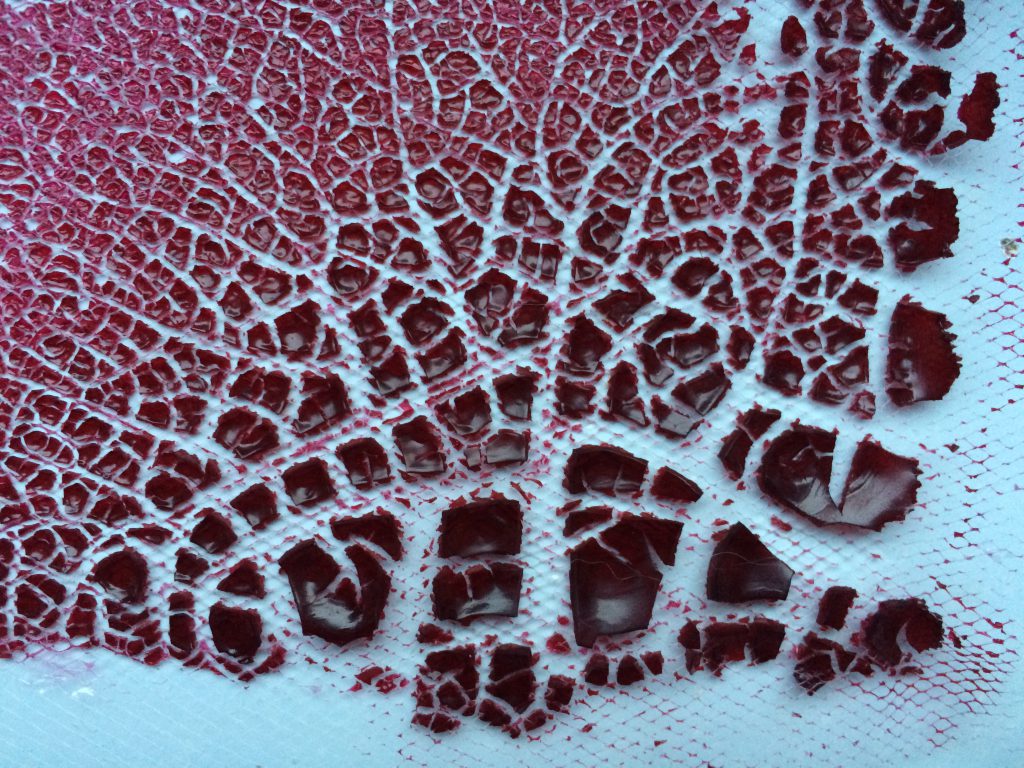 Failed batch of agar bioplastic on tule (too much water so the bioplastic breaks in little pieces when curing). But it turns out to be a very nice kind of lace or jewel-like material. The pink is made with hibiscus infusion.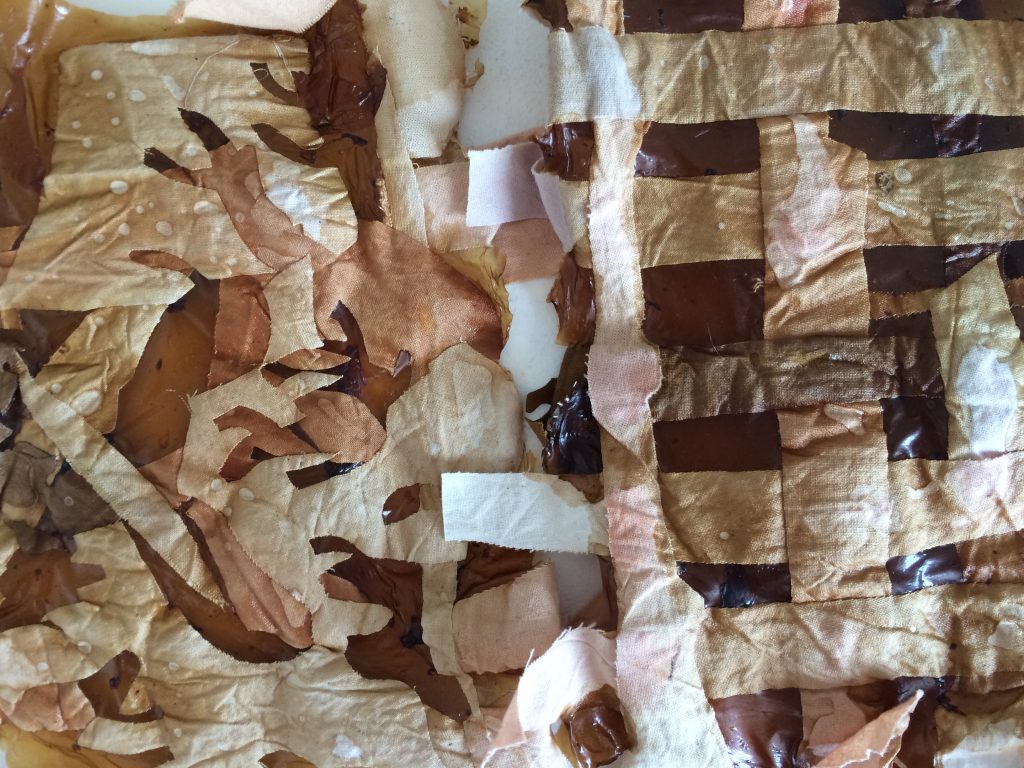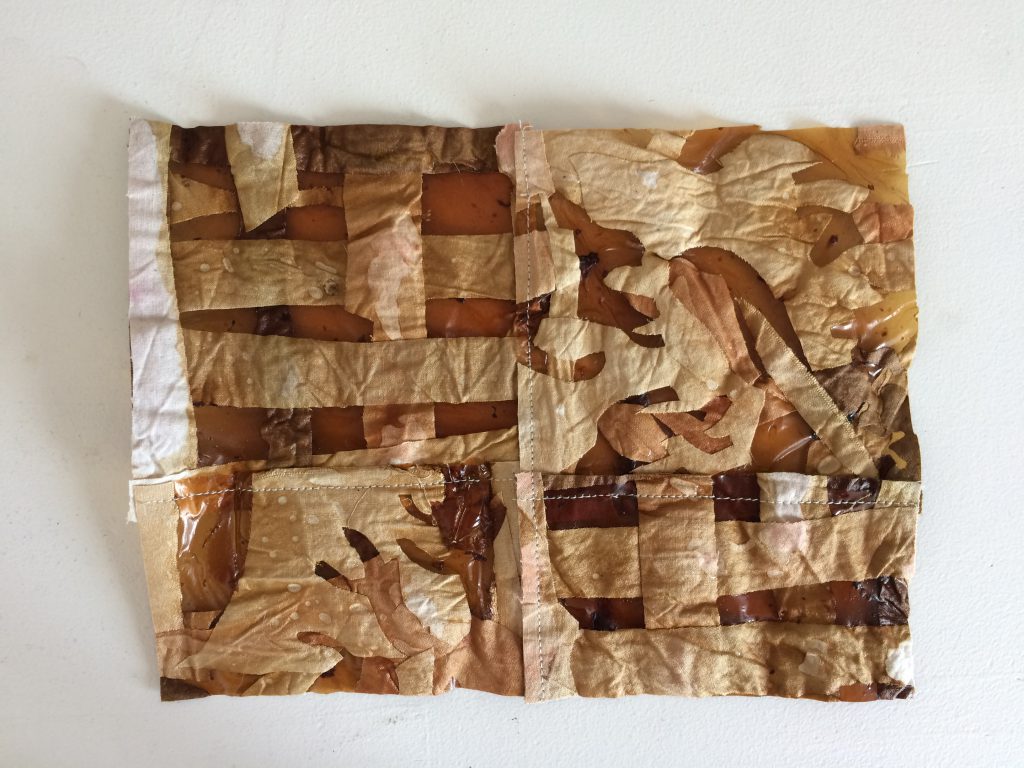 Composite made of waste (scraps of fabric) and bioplastic (agar). The bioplastic is dyed with black tea. The tea gives it a brownish color and a sweet perfume.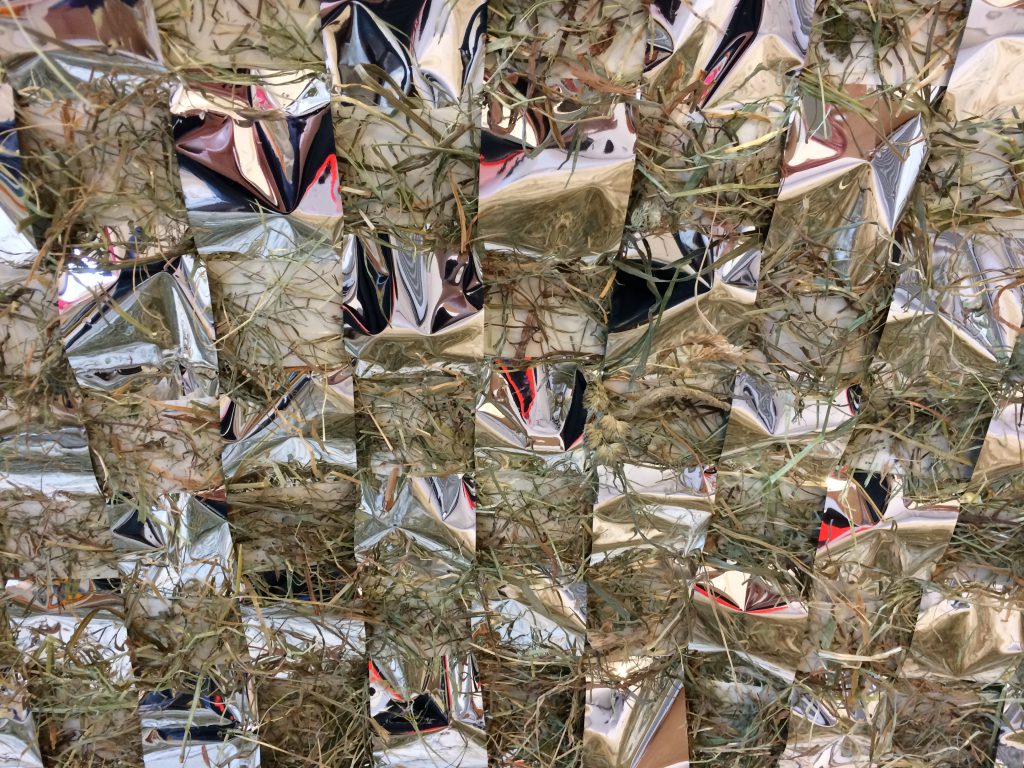 Weave made of central heating foil and hay for insolated protection against electromagnetic radiation. Hang it on your bedroom wall and you are a little (though not totally) protected against radiation that disturbs the melanonine levels in your body, like Wi-Fi, 4G and electricity. The hay gives the bedroom a fresh outdoor smell.